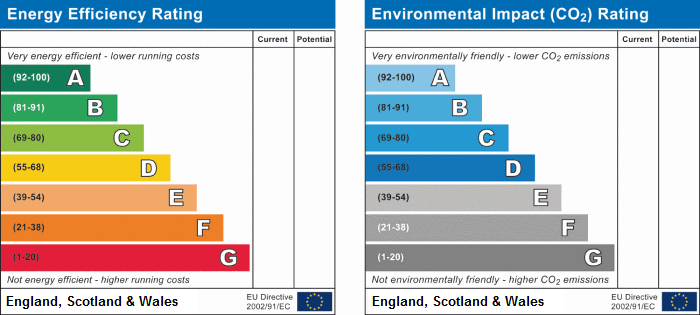 From 1st April 2018, any property which is rented out in the private rented sector requires a minimum energy performance rating of E on an Energy Performance Certificate (EPC).
Now is the time for landlords to begin updating their properties to adhere to the minimum requirements before the law is enforced.
Important dates
1st April 2018 – The new regulations come into force for new lets and renewals of tenancies.
1st April 2020 – Existing tenancies will have to be compliant.
From these dates, you will be breaking the law if your rented property does not meet the minimum E rated EPC requirement. If your property breaches the minimum rating, you could receive a civil penalty of up to £4,000.
What if I don't meet the minimum requirements?
Unless there is a registered exemption, landlords will no longer be able to rent a property with an EPC of F or G from 1st April 2018. If your property falls into these grades, you will need to prepare your property in advance of these deadlines.
How will I be classed as letting a property?
There are several ways you will be classed for letting a property, these include, but are not limited to:
You grant a new assured tenancy, including a shorthold.

An existing assured tenancy is renewed or extended. This includes a shorthold and applies when you agree to extend an existing tenancy or grant a fresh tenancy to the same tenant.

After a fixed term assured tenancy and a statutory periodic tenancy comes into existence, the law imposes a new tenancy on the parties after the tenant stays after the fixed term has expired.

When a family member of a tenant takes over a Rent Act protected tenancy, a new assured tenancy by succession comes into existence.

A Rent Act protected tenant is granted a new tenancy in the same or different property owned by the same landlord.

An agricultural occupancy or similar tenancy is granted, renewed or extended.
Energy efficient improvements for non-compliant properties will need to be addressed if the property is being let, or has been let, the property has been sold, or the property has been improved and building regulations requirements demand an EPC.
Will my flat or bedsit be affected by the change in EPC regulation?
Any private rental property is subject to the new regulations. Flats are classed as self-contained units and require their own EPC when letting or selling. Bedsits are classed as a non-self-contained unit, so do not require an individual EPC. However, if the bedsit sits within a property that does require an EPC, and the property has an energy rating of F or G, then the property will need to be compliant before the bedsit can be rented out.
What if I obtain an EPC which is not legally required?
Although a voluntary EPC may be registered on the official EPC Database, there is no requirement to meet this standard if the property is not legally required to have one.
My EPC is within its 10 year validity but has a rating of F,  what do I do?
If you are unsure whether your existing rented property will require alterations or have any other questions about EPC compliance after 1st April 2018, please enquire by calling 01403 253 439 or fill out our online form to receive more information.
Our specialist team can assess your property and certify it with a new rating. If your property falls below an E rating, we can create a plan to improve its efficiency; it's essential to get this resolved sooner rather than later to protect your livelihood.