Whether you're working on a new build or conversion project for either residential or commercial properties, air tightness testing is vital to ensure airtight facilities and superior ventilation. At Falcon Energy, we have years of experience at performing such tests on a range of properties across West Sussex, East Sussex, Surrey, Kent and nationwide.
What is Air Pressure Testing?
Air tightness, air pressure or air leakage testing is a skilled method of determining uncontrolled airflow, air leakage and unwanted drafts at a property which may result in heat loss. As such, a dwelling would not be deemed environmentally friendly and could prove expensive to run if it did not pass the test.
Since April 2006, new build and conversion properties have been required by law to comply with Part L of the Building Regulations. This states that the properties must undergo air tightness testing to ensure that they meet the standards of energy efficiency and do not have a high percentage of air permeability throughout the home.
By thoroughly tracing and monitoring air pressure and leakage, such heat loss can be eradicated along with the risk of CO2 emissions; a key principle of modern building regulations.
Depending on what type of property you have and the amount of homes in a development, the process to air tightness testing can differ slightly. Air pressure testing is only undertaken in a portion of homes within a development, and if they all pass the test then there is no need for further tests to be undertaken.
Why choose Falcon Energy for Air Pressure Testing?
Our expert team of technicians are fully qualified and affiliated to IATS (Independent Airtightness Testing Scheme), in addition to being highly skilled and extensively experienced at performing such rigorous, thorough testing. With our team being recognised by IATS, you're guaranteed to be in safe hands with Falcon Energy and can expect the very best, professional service in testing air tightness.
We'll offer invaluable, insightful advice at the very start of a project, big or small, domestic or commercial, and our team will work closely with you and any architects or builders to ensure a passed air tightness test is achieved. Our nationwide services are second to none and can be completed at a time to suit you. What's more, our air permeability testing is reliable and cost effective; what's not to love?
There are many benefits to an air pressure test with Falcon Energy including: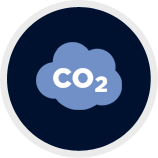 The reduction of potentially harmful CO2 emissions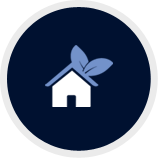 Lower energy and heating bills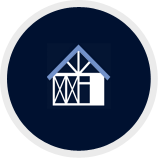 Adherence to building regulations and guidelines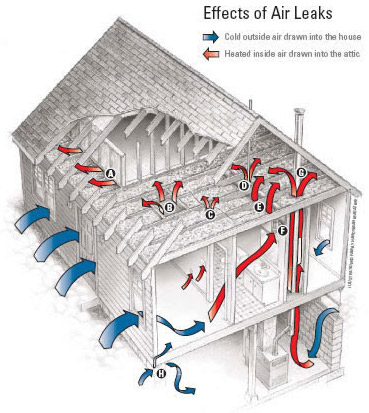 Common household air leaks
Between Floor Joists behind Kneewalls
Attic Hatch
Wiring Holes
Plumbing Wires
Open Soffit (the box that hides recessed lights)
Recessed Light
Furnace Flue or Duct Chaseways (the hollow box or wall feature that hides ducts)
Basement Rim Joist (where the foundation meets the wood framing)
Gaps and cracks in walls
When is my property ready for air tightness testing?
Although air tightness testing cannot be undertaken until the property or properties are completed, instructing a qualified tester should be considered at the beginning of the construction process at the planning stage.
This is because if a knowledgeable energy company, such as Falcon Energy, are consulted from the beginning, then we can help to suggest best practices for energy efficiency at an earlier stage. This ensures that once the dwelling is complete, it has a far higher chance of passing and achieving compliance with building control.
As soon as the build is complete, then air tightness testing can begin. To find out more about the process involved with air tightness testing, read our blog.
Frequently Asked Questions
Why are homes built to be airtight?
To reduce air leakage of a building and to lower the results of the air tightness test. This reduces the amount of energy required to maintain comfort levels and in turn, reduces carbon dioxide emissions from heating.
Having an airtight home is both environmentally and financially efficient and saves homeowners money in the long term.
---
Why do we test air tightness in domestic properties?
Proving the air tightness standard of a building is now required under Part L of the Building Regulations. Domestic energy accounts for more than 25% of the UK's CO2 emissions, which the UK Government aims to reduce overall.
As a result, an air test is an important certification for developers in new build projects.
---
What's our process for measuring air pressure in a building?
Air Leakage in buildings is measured by installing a large fan temporarily on-site to measure the pressure differential across the envelope of the property.
Throughout the air testing, the fan is used to gradually increase and decrease the pressure, which allows for a range of pressure and environmental readings to take place. The differential pressure is recorded between 25-70Pa (Pa is the unit of measurement for air pressure - 'pascal').
50Pa is the required air flow differential, so the total airflow needed to achieve this is calculated and divided by the total building envelope. This results in a leakage rate (m3/h/m2@50Pa).
---
What are air leakage paths?
They're the opposite of controlled air flow that you might experience with purpose built ventilators that result in desired air flow.
Air leakage paths are uncontrolled air flows and are undesired. These instances can occur through cracks in a building's fabric, or even gaps.
Once these paths are discovered, they should be fixed to reduce or stop air leakage.
---
Get in touch today
For a free, no obligation quote on air tightness testing for your residential or commercial property, or to simply discuss your requirements, call us now on 01403 253439 or email info@falconenergy.co.uk. Alternatively, fill out our contact form and a member of the Falcon Energy team will be in touch.
You may also be interested in our sound insulation testing services for buildings to be compliant with Part E of the Building Regulations.