Full SAP design and testing on 14 unit site
Falcon Energy were delighted to work with Rectory Homes on a 14 scheme unit. The project required Falcon Energy's expertise in new build SAP design and testing as the site had no access to a gas supply. Due to this, the development required alternative heating sources that complied with the SAP and could be delivered within the strict budget.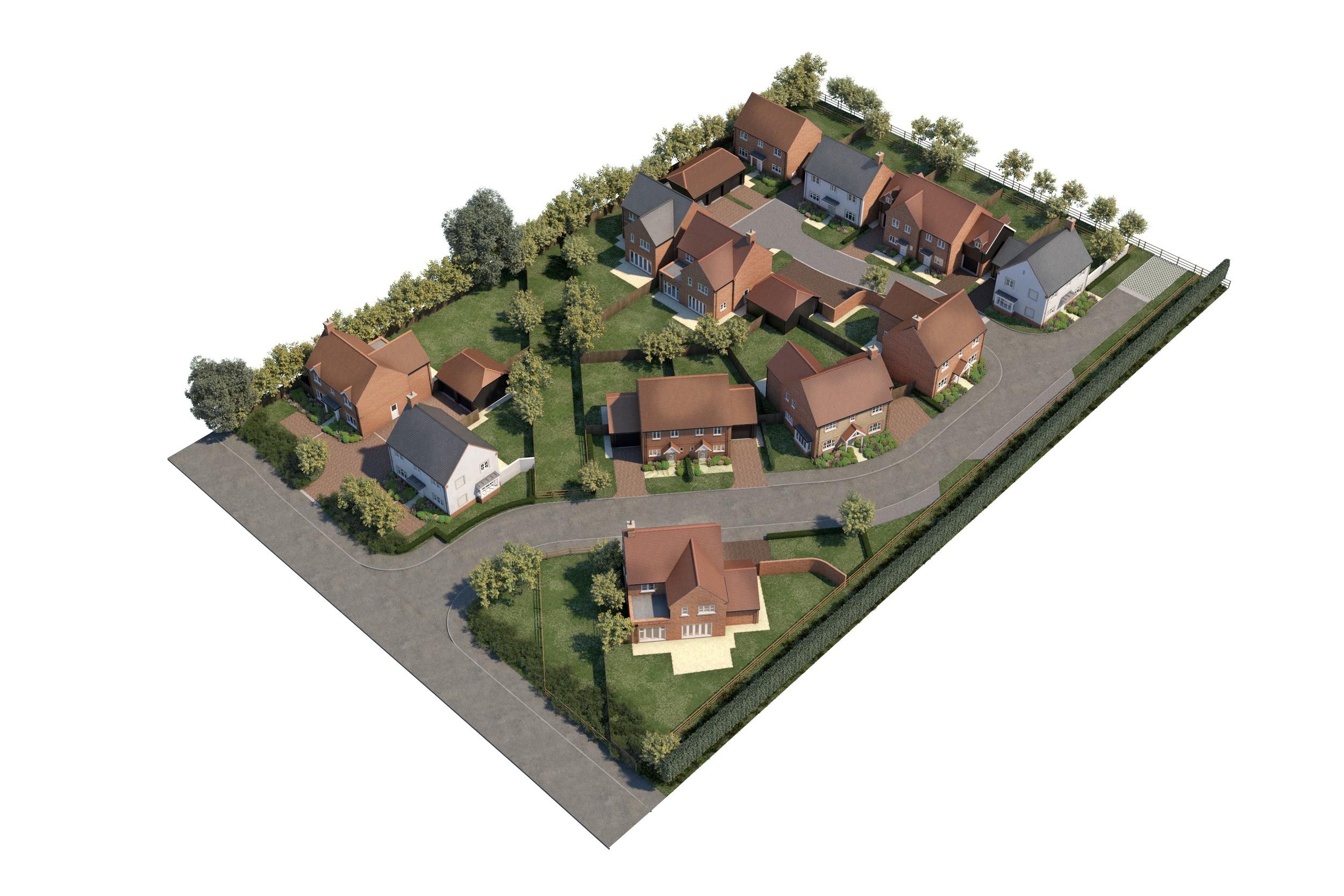 SAP or Standard Assessment Procedure is Government approved and provides an energy rating for domestic properties. Under current Building Regulations, a SAP calculation should be carried out when a new development is constructed.
To reduce costs, Rectory Homes enlisted Falcon Energy's expertise at the design stage. The team helped with designing, researching and sourcing alternative heating sources for the 14 property site, and pitched various solutions for the hurdles and deadlines presented to the Rectory Homes team when working on the project.
Works:
The experienced team at Falcon Energy were instructed to carry out the following:
Chris Hebden, Technical Manager for Rectory Homes commented, 'Falcon Energy were instructed to carry out full SAP design and testing on our site. Due to lack of capacities and timings for upgrade works, an alternate heating source needed to be found. Falcon were exceptionally helpful when looking for alternate heating methods that complied with SAPs and our already budgeted for construction specification.
The team at Falcon Energy were very helpful in assisting with draughting up different solutions throughout the design process. We found Falcon Energy to be exceptionally helpful and able to act quickly when needed for plot completions.'
With years of experience and fully trained team members, we're in the perfect position to offer energy, air and sound tightness testing, SAPs and EPCs and services on new developments of any size.
Get in touch on 01403 253439. We look forward to learning more about your requirements.