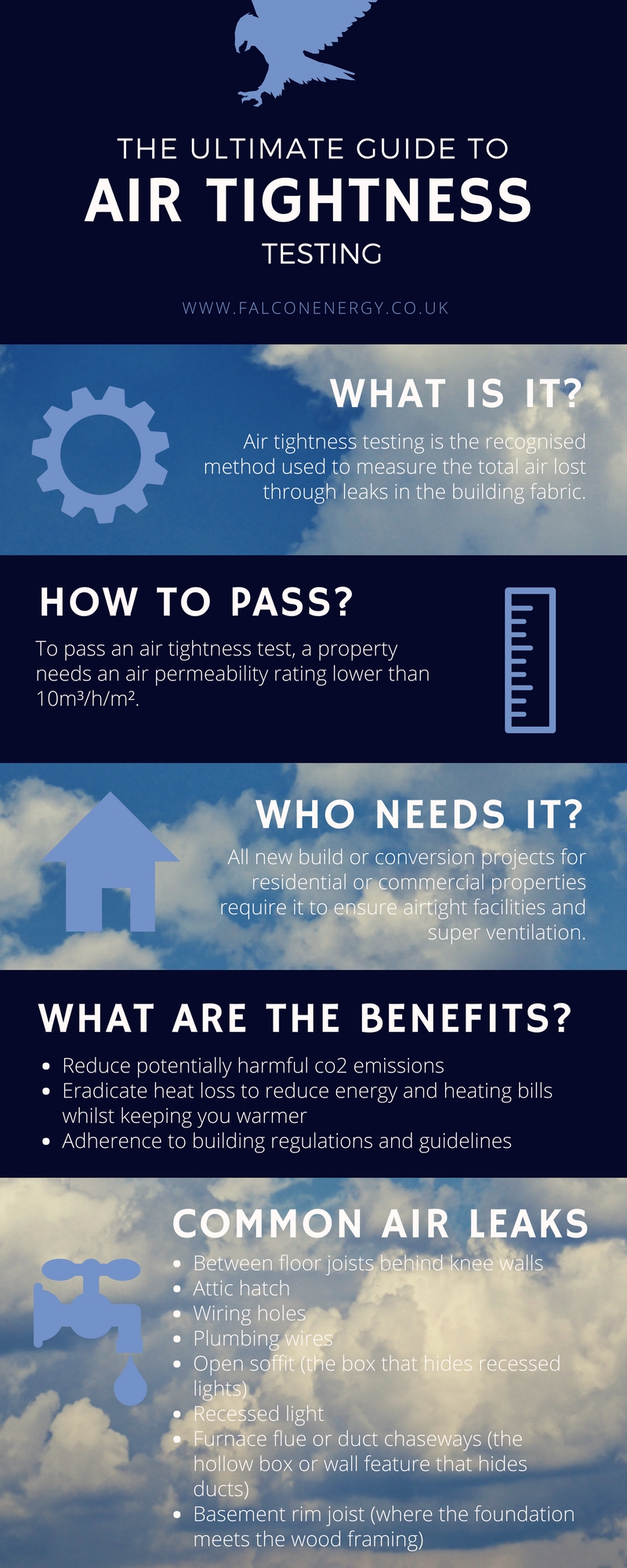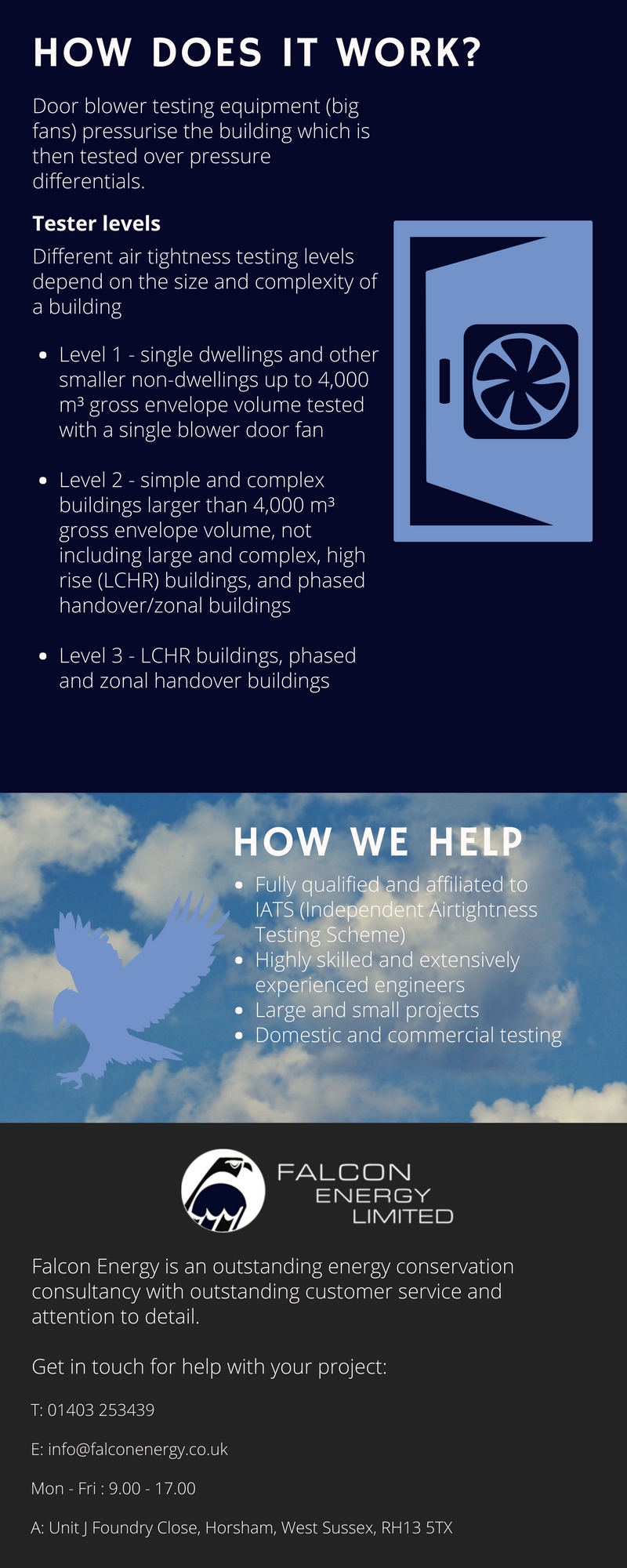 Transcript
The Ultimate Guide to Air Tightness Testing
What is it?
Air tightness testing is the recognised method used to measure the total air lost through leaks in the building.
How to pass?
To pass an air tightness test, a property needs an air permeability rating lower than 10m3/h/m2.
Who needs it?
All new build or conversion projects for residential or commercial properties require it to ensure air tightness facilities and super ventilation.
What are the benefits?
Reduce potentially harmful co2 emissions
Eradicate heat loss to reduce energy and heating bills whilst keeping you warmer
Adherence to building regulation and guidelines
Common Air Leaks
Between floor joists behind knee walls
Attic hatch
Wiring holes
Plumbing wires
Open soffit (the box that hides recessed lights)
Recessed light
Furnace flue or duct chaseways (the hollow box or wall feature that hides ducts)
Basement rim joist (where the foundation meets the wood framing)
How does it work?
Door blower testing equipment (big fans) pressurise the building which is then tested over different pressure differentials.
Tester levels
Different air tightness testing levels depend on the size and complexity of a building
Level 1 – single dwellings and other smaller non-dwelling up to 4,000m3 gross envelope volume tested with a single blower door fan
Level 2 – simple and complex buildings larger than 4,00m3 gross envelope volume, not including large and complex, high rise (LCHR)  buildings, and phased handover/zonal buildings
Level 3 – LCHR buildings, phased and zonal handover buildings
How we help
Fully qualified and affiliated to IATS (Independent Airtightness Testing Scheme)
Highly skilled and extensively experienced engineers
Large and small projects
Domestic and commercial testing
Falcon Energy
Falcon Energy is an outstanding energy conservation consultancy with outstanding customer service and attention to detail.
Get in touch for help with your project.