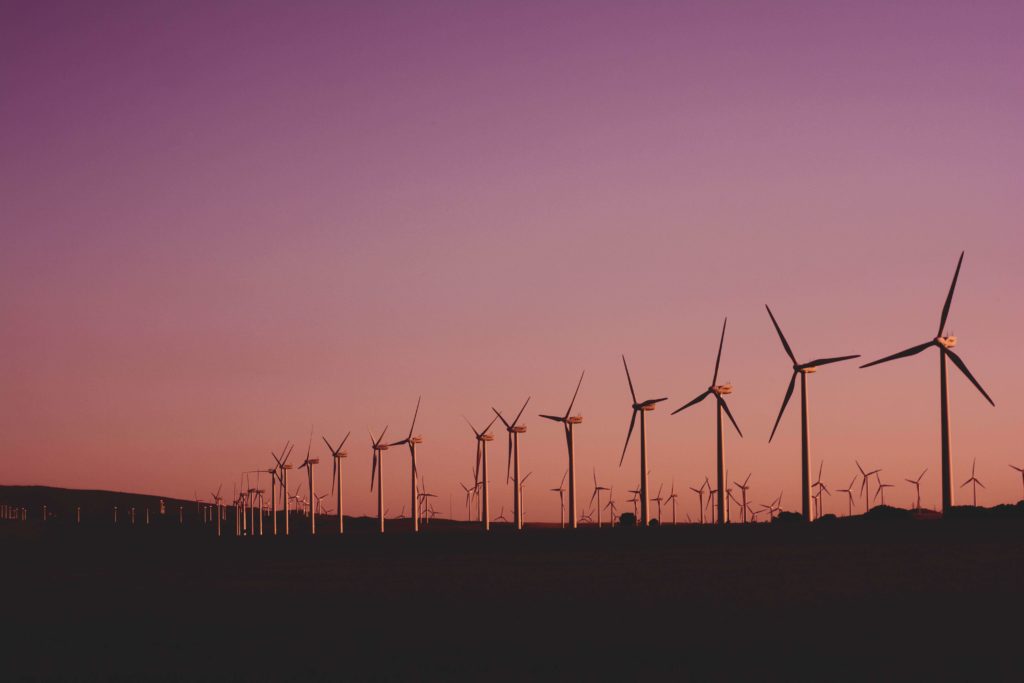 In recent years we have seen a huge increase in the use of renewable energy sources in all areas of the UK. From homeowners to businesses, people are becoming more conscious of their impact on the planet and how they can reduce waste and carbon emissions.
Whilst the Covid-19 pandemic in 2020 has meant that renewable energy progress hasn't always been at the forefront of people's minds, it still has been a great year for renewable energy adoption and progress has been made in reducing the use of fossil fuels for power.
2021 is looking to become an important year for the renewable energy industry and we have noticed some key trends that may be emerging over the next year. Take a look at some of the most important renewable energy technology trends for 2021 below, and get in touch with our team if you would like advice or information about renewable energy options – whether you're a developer or a business owner, we can help.
The introduction of green hydrogen
Green hydrogen has been around for a while, but due to its cost hasn't been a commercially viable solution until recently. However, in a recent Government announcement in November 2020, the Prime Minister unveiled plans to generate 5GW of 'green', low carbon hydrogen to power 1.5 million homes by 2030.
Currently, grey hydrogen is used to power households and businesses across the country, which is produced using natural gas. The government is looking to reduce the use of natural gas and switch over to more renewable sources. This is a long term solution, that has £500 million pledged by the Government behind it, however we can expect to start to see the emergence of it in 2021, with a lot of energy suppliers looking to implement it as soon as possible in order to reach climate change targets.
Increase in the use of renewables
As previously mentioned, the pandemic has made the adoption of renewables something that isn't at the forefront of people's minds, but with the hope of this reducing in 2021, businesses will start to think about energy efficiency and renewables.
The government has recently introduced the 'Green Homes Scheme' for homeowners to improve the energy efficiency of their home with help of a grant. We hope to see the government introduce more schemes and grants to improve the uptake on renewable energy sources – especially for businesses.
As the years go by, renewable energy sources, such as wind power and solar power (including solar PV panels and solar thermal energy), are becoming far more affordable for the average person. This makes investing in your own renewable energy so much more accessible for companies in the UK. In 2021, this trend will continue, making becoming a 'green' company that uses clean energy that much more attainable.
Not only are you saving the plant when using green energy sources, you're also saving on your energy bills too, meaning the initial upfront cost will pay for itself in the future.
More offshore wind farms
Offshore wind farms have become a big part of the renewable energy industry and wind turbines are being used to power a good proportion of energy used in the UK. Every year this increases, and the government has again invested more money in expanding the growth of wind power.
With strict energy targets looming, energy from wind and solar solutions will be extremely important in the coming years.
An increase in electric cars
It was recently announced that in the UK the sale of new petrol and diesel cars will be banned from 2030, ten years earlier than originally planned. This means a lot of people will now be looking to upgrade to electric cars when they are buying a new car.
As well as this, the government are creating grants to help users buy electric cars and charging point infrastructure. This means that office car parks will be able to easily install electric charging power points to help those who already have electric vehicles to charge them and to encourage those who don't to switch. Offering staff company cars and vans that are also run on electricity will also become more affordable and commonplace.
More companies adopting sustainable practices
With renewable technology getting better and better and it becoming more affordable, 2021 will bring more companies committing to using renewables – whether it's renewable electricity generation or heating your office building using clean energy.
With so many possibilities now available and companies looking at reducing emissions and becoming more sustainable, buildings powered by renewable energy are going to be a big trend in 2021.
Options such as:
Solar panels – both solar PV and solar thermal
Air source heat pumps
Ground source heat pumps
Are a great way to improve the energy efficiency of your company and reduce the impact of your carbon footprint. Find out more about the best renewable options for businesses in our blog.
Get in touch
With over 15 years experience in the energy industry, we can help your business understand the best renewable energy options for you in 2021. We're qualified to install air source heat pumps, so can help you become more renewable. Get in touch with our team today on 01403 253439 to find out more about how we can help you.